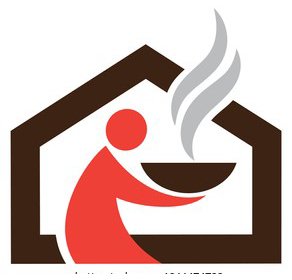 HOPE Ministry is an outreach program designed to provide homeless people a break in their day and offer a safe and encouraging environment. This ministry (held on Saturdays) offers many valuable services to our homeless community, including: home cooked meals, a hot shower and a change of clothes, when available.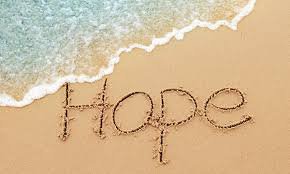 HOT! Help HOPE!
With the summer heat, our guests at HOPE are thirsty! Please help by bringing supplies:
cases of bottled water
2 liter drinks (any/all flavors, but need to
include diet drinks too)
Donations may be brought to the bins by the elevator, or left in the Fellowship Hall kitchen clearly marked for HOPE.
Our HOPE guests appreciate you!!!

As the weather warms, our guests needs transition to shorts and short sleeve shirts. Please consider donating any gently used clothing and shoes and new underwear to keep the HOPE closets full. Toiletries are also appreciated; soap, toothpaste, toothbrushes, etc. Please place donations in the collection box next to the elevator in the Gathering Area. We are always in need of volunteers, too! Consider helping on Saturday from 8 am-1pm.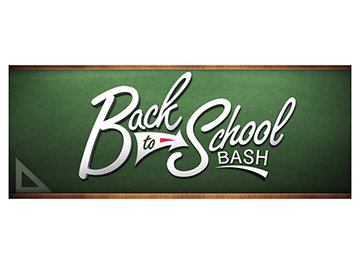 WOW…Our 11th community Back to School Bash had God's hand throughout as we served 787students and over 300 grateful families – our biggest year yet! Doing so took the love and energy of about 115 volunteers – from churches, community groups, and scouts, providing backpacks, school supplies, lunch and joy in a really fun atmosphere. Thanks to donations from the Community of Hope ministries at the Baptist Church in Garner, families also left with a large bag of groceries.
We heard many thanks and words of appreciation for this effort to meet the needs in our community. One mom shared how she just lost her job and was wondering how she was going to get school supplies for her children. Her daughter noticed the sign about the Bash so they came and are now ready for school. SO many stories. So many blessings!
We want to recognize the quite small but mighty B2SB leadership team for all their time, energy, and effort. Thanks to Katie Cardenas, Harriet Wright and Rick Pearl.
Extra special thanks to the team leads:
Kitchen: Liz Newlin
Games: Sarah Warren
School Supply Store and Church communications: Tracey Singleton
Volunteer coordinator and de facto spokesperson: Lee Ellen Coffey
Heart felt thanks to our amazingly dedicated B2SB leader, Tony Lucas, who many years ago had the vision to host a fun event to help prepare, encourage, and empower kids for the new school year. He is super to work with as he shares his compassionate spirit to serve.
The Back to School Bash is a HUGE event, the culmination of months of planning and a whole lot of work. THANKS to the church for all the support with Faith Promise funding, several sponsors and individual donations, and of course time and prayers and contributions of school supplies and cookies. What a generous fellowship.
In summary, a most sincere appreciation to the MANY, many servants of our God who make this all possible



Take a few minutes to look back with us over the last 10 years of Back to School Bash events. What a blessing to be able to serve so many students and families over the years. And wow, how the event has grown! Enjoy!